Heilpraktikerin für Psychotherapie
"The easier you can make things inside your head, the easier it will make things outside your head."
​
RICHARD BANDLER
CO-FOUNDER OF NEUROLINGUISTIC PROGRAMMING (NLP)
I've been interested in human consciousness for long, wondering why we behave the way we do and how we can change. In the process I researched the various tools of psychotherapy and got hooked on hypnosis, as it grants access to the unconscious mind in a gentle, yet speedy, way.
Hypnosis then led me to BWRT®, a modern therapy that has been developed by the British therapist Terence Watts and has become very popular in the English-speaking world.
I live in Munich with my husband and two kids. In my free time I enjoy reading and writing, travelling the world and trying to cook all the delicious food I got to try along the way.
​
​
​
​
​
​
Non-medical therapist ("Heilpraktiker") for psychotherapy

Hypnotherapy (Hypnovita)

BWRT® Level 1 and 2
Phobias and anxiety

Increasing self confidence

Weight management

Smoking cessation

Stress management
Birte Hosoda
Hypnosetherapie
BWRT
München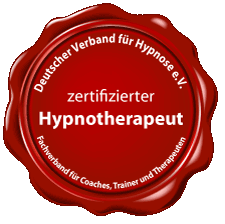 Your view of the world is unique and 100% yours and you know best what kind of change you are looking for. Together we will work on achieving the goals you have set for yourself, using the right tools, adjusting to your personal pace.
​
You have a vision of the change that you would like to achieve and you are willing to play your part. Together we set out to activate those resources that can support your goals. In most cases it will not be necessary to dig deep into your past in order to find that one needle in the haystack. You put your focus on the present moment and what is to come. Step by step we will work on realising your goals.
​
AS SHORT AS POSSIBLE, AS LONG AS NEEDED
Most modern therapies are designed to be short-term. The subconscious mind is triggered and thought processes are beginning to change. This can be done in a setting of 3-5 sessions. In case further issues show up as part of the process, therapy can be extended individually.
Personal development can be strenuous and time-consuming. Your brain must rewire and get rid of old burdens. This will trigger resistance as your "old" self won't be willing to surrender without fight. However, with the right attitude this process can be enjoyable, even fun. You are always welcome to look at things from a brighter side and have a good laugh -- which has always been the best medicine of all.
Please contact me using the contact form.
I am looking forward to hearing from you and will get back as soon as possible in order to arrange for a short interview.
​
​
Arndtstr. 12
80469 München